As per the manufacturer, this is the first LTE cube projector. It features various apps, a SIM card slot and an internal memory. Most importantly, it has an apple-shaped design, which is portable too as it has a built-in battery.
However, the projector did not receive good ratings. Many users say that they liked the idea but the projector has many flaws. It should first be tested well before releasing on the market. The main problem is that users are frustrated because they are not provided a customer service. Many users say that the company stopped manufacturing this unit, or the company does not exist anymore.
Key features – built-in battery, SIM card slot, up to 150 inches projection size, wireless capabilities, 256 GB storage, 3-inch apple-size design, 40GB memory SD card and many others
3 Inches Mini Size, LTE Cube Projector
3-inch apple sized portable projector – as per the manufacturer, the small-size projector is very good for watching movies indoor and outdoor. The CineMood projector has wireless capabilities. Users will be able to watch a picture on a large screen (size up to 150 inches). Of course, you will be able to view a bright and clear picture, as per written in the product description. The projector has a built-in speaker too. It has a 4-watt built-in speaker that produces a reasonable sound, which is perfect for listening in a room.
First LTE cube projector in its class – the apple-shape design and a SIM card slot make it stand apart from others. Many users have liked the unique idea as it has a SIM card slot and a small size design (apple sized mini projector). The LTE cube projector has various streaming apps, cloud gaming capabilities, a rechargeable battery (up to 3 hours life), Bluetooth and Wi-Fi connections.
With the help of so many portability features, it can be a good projector for watching movies anywhere you want. Therefore, it is an ideal projector for RVs, camping, backyard, TV shows, gaming and others.
Key Features & Specifications – Cinemood LTE Projector Review
| Product name | Cinemood LTE Projector |
| --- | --- |
| Projection screen size | Up to 150 inches |
| Wireless features | Bluetooth, LTE, Wi-Fi |
| Projector design | 3-inch apple sized mini portable projector design |
| Built-in apps | Yes (Prime Video, Netflix, YouTube, Disney+ and more) |
| Brightness | 200 lumens |
| Item weight | 0.94 lbs |
| Item dimensions | 3.5 x 3.5 x 3.5 inches |
| Brand name | Cinemood |
| Availability | View on Amazon |
Please read the spec table because it contains important information related to the product. In fact, the speck table is a key part of Cinemood LTE Projector Review. You can see the projector has 200 lumens brightness, a portable design and it is the first projector in its class as it has a SIM card port and many other unique features.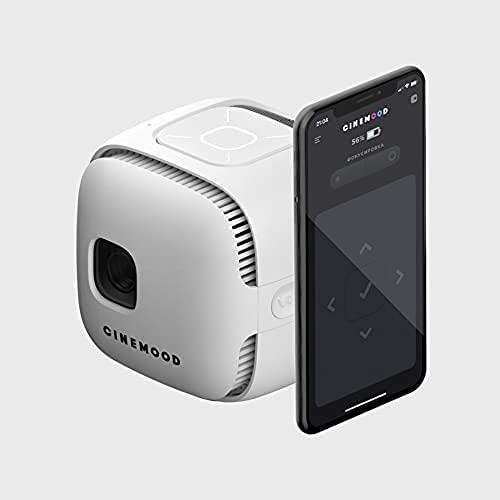 Various Channels To Watch Favorite Content, Cloud Gaming Projection
Prime Vide, Netflix and more – as per the manufacture, the CineMood projector gives you a world of content at your fingertrips. Users are able to watch favorite content from popular channels like YouTube, Amazon Prime Video, Netflix, YouTube 360, CBS, Disney+, ESPN, Sling TV, Zoom and more. More importantly, you will be able to download various popular apps directly on this CineMood projector to enjoy watching your favorite content without the need of a wi-fi network. >>> Check Price <<<
First cloud gaming projection – this small size projector is unique in design as well as features. It comes with a built-in GFN cloud-gaming service. The cloud gaming service has a free library of videos and games to give you a virtual reality experience without the need of a headset. Please know that this projector does not work with gaming consuls like PS5, Nintendo Switch, Xbox One etc.
Perfect for kids – the Cinemood TV projector has many features that make it a great kid projector. It has parental control features, sleep timer, brightness control features and a digital library of educational content. It has 40 Disney eBooks, 25 safety videos and cartoons, shadow puppets, lullabies and more. More importantly, the projector has a user friendly design that makes it stable and durable.
Pros
The mini projector is built upon a great concept.
It is good for kids as it has apps and education library, cartoon videos and more.
The projector has many parental control features.
Good quality sound and video
A small-size design
Users loved the apple-shape design
Can be projected on the ceiling or a side wall
Cons
Many users say that it needs to be fine-tuned before offering to the customers.
As per some users, the device crashed at the middle of viewing.
For many users, the VR games did not work as per expected.
Many users say that the company that built it no longer seems to exist.
Users are unable to download their iOS app from the app store.
Poor customer service
The navigation is awful as per some users.
The Bluetooth speak connection is very difficult.
Many users say that the purchase was a waste of money.
The key pros and cons are written above. These pros and cons are a part of Cinemood LTE Projector Review. Therefore, please read the pros and cons to understand the projector very well. Well, I see the projector has too many negatives and a few positives. >>> Check Availability <<<
Conclusion – Cinemood LTE Projector Review
At the end of Cinemood LTE Projector Review, I will say that it is not a good product because too many users are frustrated after buying this projector. Of course, it can be a good projector for kids. The projector has many cartoon videos and apps. It has even an educational library. The main problem is the company does not seem to exist; it is out of the market. Therefore, it is not recommended to buy from my side.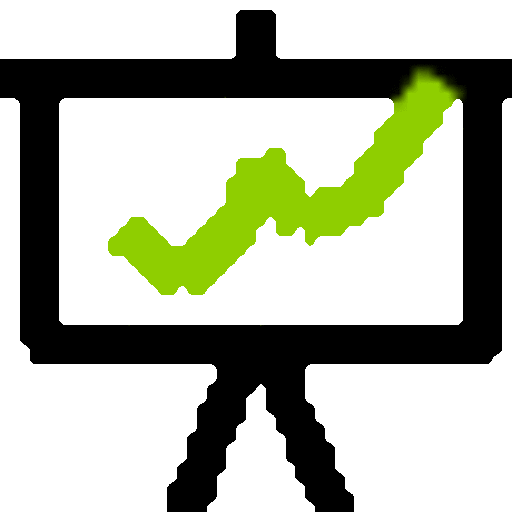 TrendyProjectors.com is an evolving blog that focuses on providing their insight on electronics. The product reviews provided here are after an extensive research. The research is conducted using various popular shopping websites, gadget blogs, discussion forums and more. Most of the reviews are taken from user's reviews posted on various selling platforms.
In case, you want to publish your review on TrendyProjectors.com blog, please contact us via the contact page, we will be happy to assist you.
Thanks